Shopping Cart
Your Cart is Empty
There was an error with PayPal
Click here to try again
Thank you for your business!
You should be receiving an order confirmation from Paypal shortly.
Exit Shopping Cart
R&B singer songwriter Steven Knight has released his first non-Holiday single in nearly 3 years entitled "Happy". It was written and produced by KayJay TheProducer. This is perfect for the Valentine's Day. Later this year, he will his highly anticipated EP yet untiled.
"Happy" will be available for download and purchase Tuesday, January 28, 2020.
Read Full Post »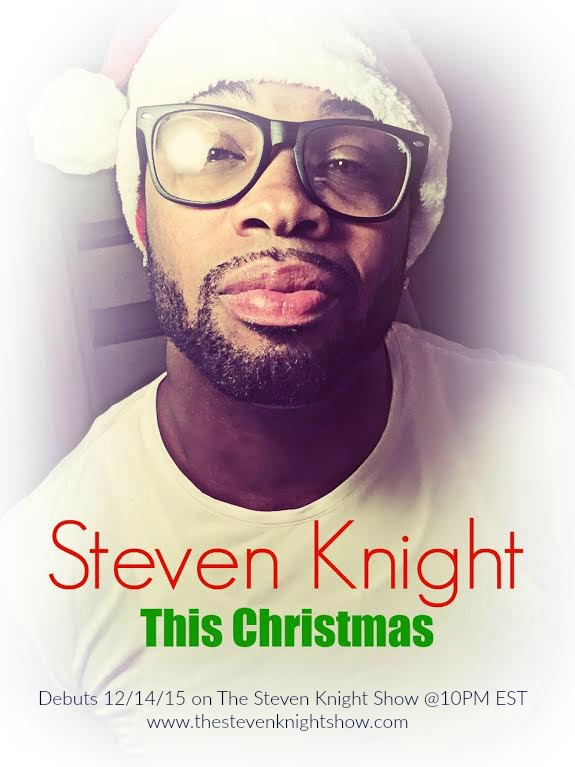 Steven's been working hard on his upcoming EP scheduled to be released first quarter of 2016 but it did not stop him from recording the 1975 Donny Hathaway holiday classic "This Christmas". 
"I just want people to have fun, dance and sing along to this record," Knight said in a recent interview. 
Read Full Post »
Last week Steven was interviewed by 1st AND Monday's Bruce Harris.  Check out the write up and listen to the interview below!
Podcast #81 Steven Knight (R&B from Atlanta, GA)
May 11th, 2015
DSC_08261
The FirstAndMonday.com Podcast, hosted by Bruce Harris: episode #81.
Steven Knight is an R&B singer from Atlanta, GA. He called into to share a couple of his songs and to talk to Bruce about...
Read Full Post »
An Interview With Radio Host Steven Knight
Posted: March 1, 2015 in radio personalities
Tags: Atlanta, best blogs, best of worpress, bloggers, georgia, oprah, radio, radio interview, singers who host radio shows
Steven Knight is a singer/songwriter who is the host of The Steven Knight Show on EOTM Radio Networks; here is a link to his website:
http:...
Read Full Post »
What's going on everyone!
I hope all is well in your worlds. I just wanted to share a new Christmas song that I recently recorded with the talented Redris Bell. Last year my mother asked me to learn the lyrics to "Mary Did You Know" and to sing it for her once I was in town for Christmas. I did but decided this year I would surprise her by recording it. Redris did an awesome job with the track and he and I knocked it out. I hope you have a wonderful ho...
Read Full Post »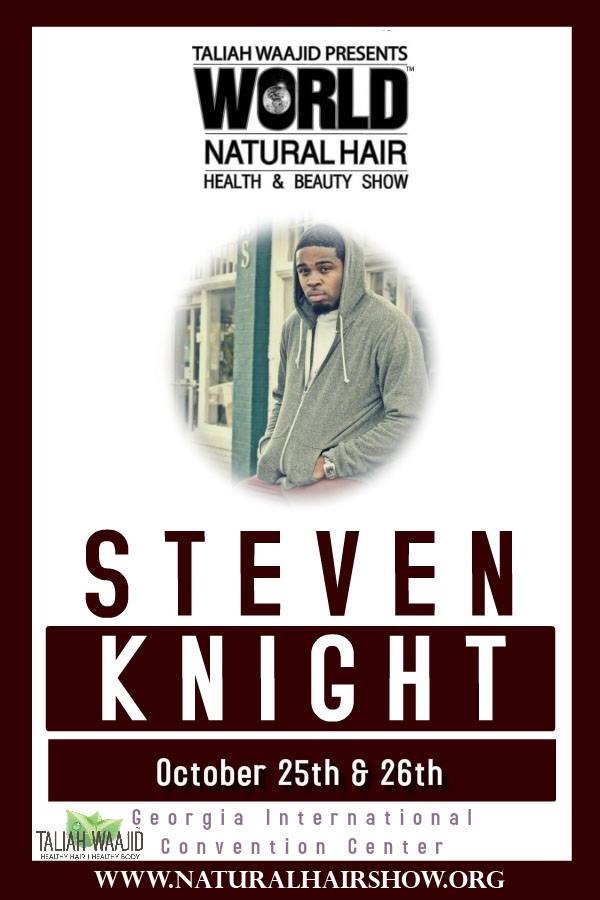 Steven Knight will perform on the Main Stage at the 17th Annual TALIAH WAAJID Presents - World Natural Hair, Health & Beauty Show on October 25, 2014 at 12:30PM EST.
Location
Georgia international Convention Center
200 Convention Center Concourse - Atlanta/College Park
Read Full Post »
MUSIC REVIEW: Steven Knight – On My Way
Published by EOTM News Editor on July 1st, 2014 - in Breaking News, EOTM Music CD Reviews, EOTM New Music Critiques, EOTM News, Music News
By Carla B.
Follow us:@eotmonline on Twitter |EOTM.Media on Facebook
Mainstream R&B music isn't what it used to be, I can hardly bring forth enough motivation to sit through 3 to 4 minutes of pure gibberish… more often than no...
Read Full Post »
Click below to hear Steven's knew single "On My Way".  This song was produced by Feenix Elektrik co-written by Knight and Elektrik and Redris contributed with vocal arranges.  "On My Way" will be available on iTunes and other digital media outlets later in July.
Read Full Post »
Steven will open the Devour Fashion & Networking Event this coming Saturday, May 3rd, 2014.  He will perform his new upcoming single "On My Way" that will be released later that month.  See below for details:
/